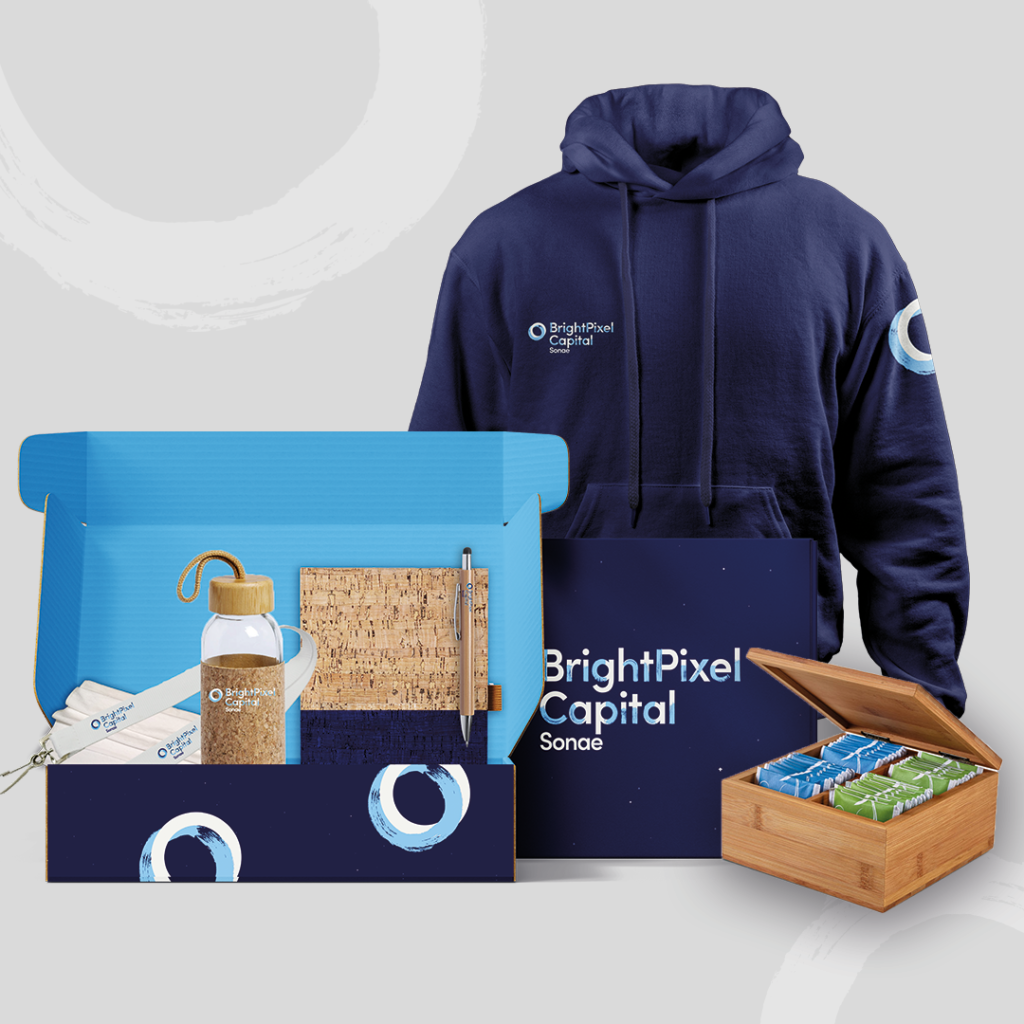 Bright Pixel Capital
Sonae IM is now Bright Pixel Capital

After the rebranding of the Sonae Group, a multinational company managing a diverse portfolio of businesses, led by an international company, The Square was in charge of helping Sonae IM announce its "new look" to the market: Bright Pixel Capital, a venture capital company with a global aim, financially driven and oriented to make businesses prosper, was born. It was a project that involved all the areas of expertise of The Square. In the pre-launch phase, it was important to take into consideration all the places where the brand was present – internally and externally.
Internally, to promote the adoption of the new name and logo among the team members, The Square's design team created an employee kit with different pieces personalized with the new brand and explaining the new values. All internal documents, cards, signatures, templates, and other materials, were also updated.
At the same time, the rest of the team was preparing the PR strategy announcing Bright Pixel Capital as one of the main European VCs in retail, cybersecurity, and digital infrastructure – and the messaging for social media channels.On D-Day, the news is out, the team wears Bright Pixel Capital hoodies, and the social media channels are no longer the same.
But there's something still missing – to lead those looking for Sonae IM to Bright Pixel Capital. The solution? A paid media strategy involving LinkedIn Ads, Twitter Ads, and Google Ads.The result is an incredible increase in employee engagement, social media channels' community, and the adoption of the new name by media in Portugal and worldwide.